Bio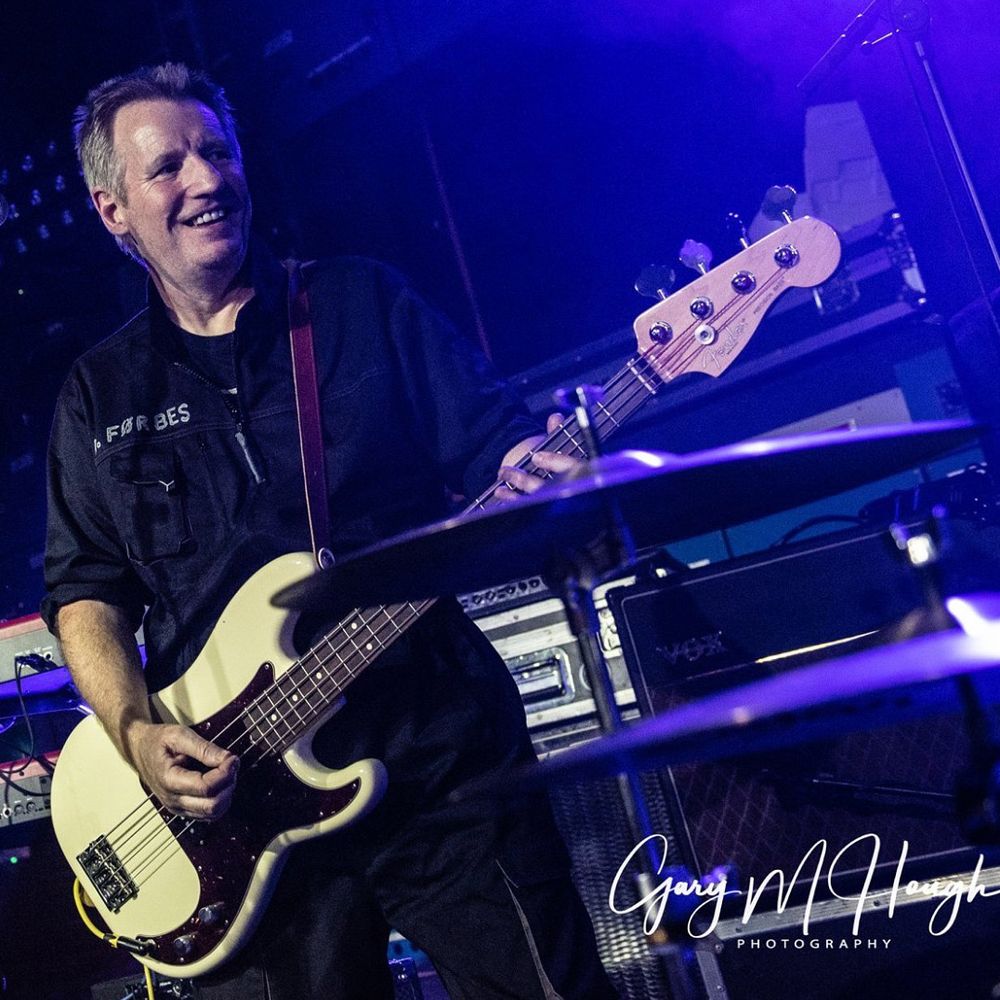 Derek Forbes & The Dark
Fans of Simple Minds, should need no introduction to Derek Forbes.
From 1978 - 1985, Derek Forbes formed part of the creative force which drove
Simple Minds to the pinnacle of their music career, and secured their place in music history as one of Scotland's most successful bands.

Forbes' bass lines pushed Simple Minds through the boundaries of their experimental post-punk / new wave early albums, to the dance floor, and more importantly the charts with hits including Promised You A Miracle, New Gold Dream, Someone Somewhere In Summertime, Speed Your Love To Me, Glittering Prize, Love Song, and Waterfront.

"That writing period has always been regarded as our 'Golden' era", says Forbes.
"The songs have truly stood the test of time, and the fans still cite those early records as their favourites.  I've certainly never tired of playing them!"

Cue the formation of the trio DEREK FORBES & THE DARK :
"We're bringing the songs that everyone loves from those first Simple Minds albums into 2019 with a new vibe, a new dynamic ..."

DEREK FORBES & THE DARK are Derek Forbes bass and vocals, with Brian McNeill (China Crisis) on keyboards, and drummer Tony Soave (The Silencers).